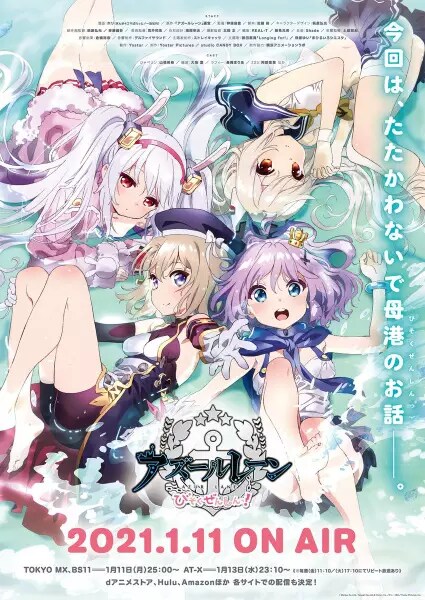 Alternative Title: Azur Lane 4-koma: Slow Ahead!, アズールレーン びそくぜんしんっ!
Release Date: January 12, 2021
Category: Anime Series, Ongoing Anime
Studio: Yostar Pictures, CANDY BOX
Genre: Comedy, Military, Sci-Fi, Slice of Life
Summary: No synopsis information has been added to this title. Help improve our database by adding a synopsis here.
Share This Anime